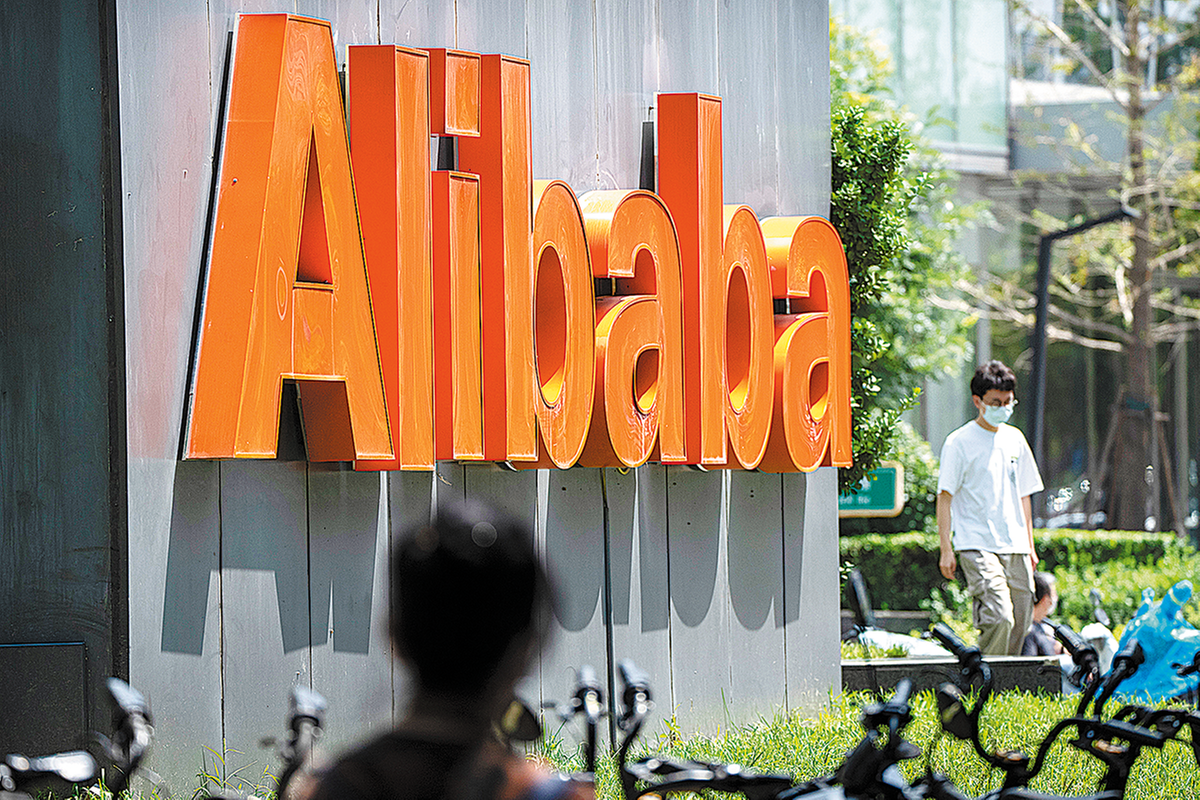 Pedestrians pass Alibaba offices in Beijing. MARK SCHIEFELBEIN/AP
Action taken
Workplace gender-based violence and harassment, or GBVH, occurs in various forms. In the 1990s, a study by the Chinese Academy of Social Sciences showed that 84 percent of female workers had experienced harassment. It found that the two most common forms of harassment were unwelcome touching (70.48 percent) and sexual jokes or comments (60.36 percent).
In a recent report by Aaron Halegua, a research fellow at New York University School of Law's US-Asia Law Institute, researchers examined GBVH in workplaces in China and ways in which such disputes are handled by employers and courts.
The report was drawn from a review of more than 100 civil cases from the database of judicial decisions maintained by China's Supreme People's Court, in which the term "sexual harassment" was mentioned. Based on the court's decisions, numerous other forms of GBVH have been found.
Analysis of these cases shows that few GBVH victims seek redress through litigation, and those who do, encounter significant obstacles in realizing their rights guaranteed under Chinese law. These hurdles include an unclear definition of sexual harassment, a high burden of proof and an emphasis on physical evidence.
For at least two decades, China has made determined efforts to combat GBVH and gender-based employment discrimination. For example, in 2007, the Employment Promotion Law called for the equal treatment of women in employment and prohibited discrimination against them.
In 2012, an employment-specific provision was issued as part of the Special Regulation on the Labor Protection of Female Employees, which demanded equality, banned discrimination, and prohibited sexual harassment. Victims were given the right to file a complaint against an alleged harasser with their employer, the relevant administrative agency, or in court.
On Jan 1, China's Civil Code took effect. In the new law, the term "victim" has a wider definition and is no longer limited to women. The law states that employers have specific and clear obligations to be proactive in preventing sexual harassment, must implement procedures for handling complaints, and take disciplinary action where appropriate.
Shen Jianpeng, a professor of law at Central University of Finance and Economics in Beijing, said: "The new law is a big step forward, but it remains to be seen exactly how these requirements will be interpreted and enforced. In particular, it is not clear whether or how employers can be held liable for failing to meet their obligations."