GUANGDONG, South China — Inside a cramped, dingy workshop, workers hunch over sewing machines under the greenish glow of fluorescent strip lights.
It's past 9 p.m., and the temperature inside the room is sweltering, but the women continue working at a rapid pace. As they finish each piece of clothing, they slip it into a turquoise plastic bag and toss it onto a towering pile of ready-to-ship items.
Each bag bears the same five letters in bold capitals: "SHEIN."
The workshop is one of hundreds of tiny, unregistered businesses in this ramshackle "urban village" in Guangzhou — a southern Chinese megacity — that churn out garments for the secretive fast-fashion powerhouse Shein.
The ecommerce platform has become a favorite of Gen-Z shoppers in the West by offering thousands of new styles a week at ultra-low prices. It's now valued at an estimated $15 billion and recently overtook H&M and Zara as the United States' top-selling fast-fashion retailer.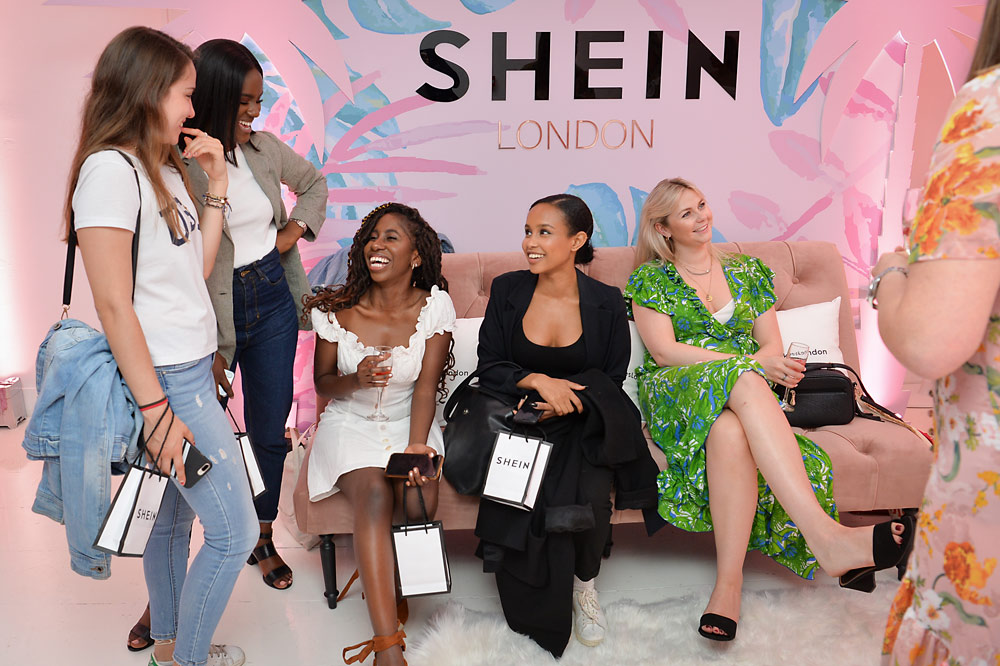 Guests attend the Shein Summer Pop Up Preview Evening in London, May 23, 2019. David M. Benett via People Visual
But a Sixth Tone investigation has found that Shein uses a range of troubling practices to ensure it can produce clothes quicker and cheaper than the competition — tactics that leave thousands of Chinese workers vulnerable to exploitation.
In July, Sixth Tone traveled to Guangzhou — Shein's main production base in China — and spoke with dozens of workers, factory bosses, and workshop owners involved with the company's supply chain. While the sampling only covered a limited part of Shein's sprawling Chinese supply network, this reporting uncovered a consistent pattern of loose oversight and poor working conditions.
Many of Shein's manufacturing suppliers cut costs by subcontracting orders to small workshops located inside rundown "handshake buildings" — residential blocks so densely packed together, locals joke that neighbors in different towers can almost touch each other.
These workshops frequently flout Chinese labor laws and are considered a fire risk, local factory owners and labor experts told Sixth Tone. Many are illegal businesses and have no formal contract with Shein, making it difficult for the company to verify whether workers are well-treated.
At a major Shein logistics center, meanwhile, warehouse staff said they struggled to cope with the intense work, which can involve walking dozens of kilometers a shift with few rest breaks. Shein recruits many of the order pickers via dispatch agencies — a controversial practice in China that can prevent workers from defending their rights — staff at the center told Sixth Tone.
Though Shein is far from alone in using such practices, experts told Sixth Tone that the company's aggressive business model — and especially its use of an opaque network of subcontractors — is undermining efforts to improve labor conditions in China's fast-fashion industry.
"(It's) a step backward in terms of the protection of workers' rights," said Huang Yan, a professor at the South China University of Technology in Guangzhou whose research focuses on labor conditions in China. "The interests of workers are more likely to be ignored."
A view of the interior of a factory that works as a direct supplier to Shein, in Guangzhou, Guangdong province, July 2021. Wu Peiyue for Sixth Tone
Opening the 'black box'
Shein has gone to great lengths to keep its supply chain hidden from the world. Despite its spectacular success, the company has a reputation for extreme secrecy, leading one investor to dub it "China's most mysterious billion-dollar company."
The firm started out as an e-commerce outfit based in the eastern Chinese city of Nanjing in 2008, which focused on exporting made-in-China wedding dresses to the Western market. In 2012, it adopted the name SheInside.com and expanded into a broader range of women's apparel.
The turning point for the company came three years later, when its founder — Xu Yangtian — decided to reinvent the business as a fast-fashion brand. He shortened the company name to Shein and shifted its headquarters from Nanjing to Guangzhou — China's leading clothing manufacturing hub.
There, Xu hired a team of in-house designers and built up a large supply network among local factories. This allowed Shein to identify designs trending in the West and produce similar items ready for export in just a few days — a model now known as "ultra-fast-fashion."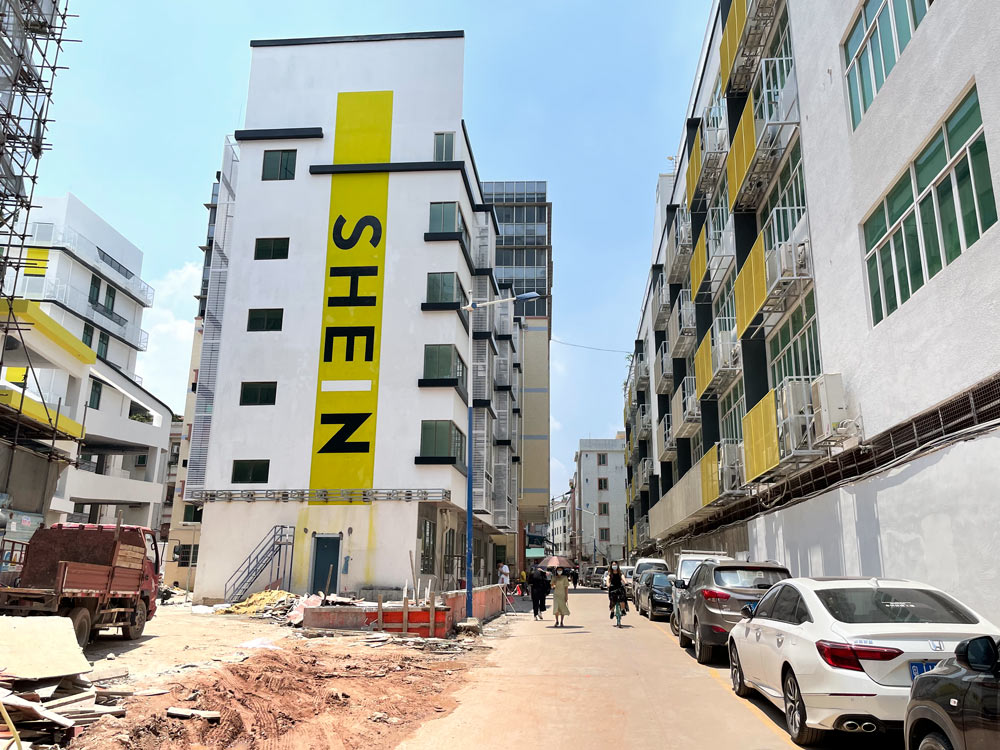 A view of Shein's office buildings in Guangzhou, Guangdong province, July 2021. Wu Peiyue for Sixth Tone
It was a winning formula. From 2017, the company's sales skyrocketed, and in May 2021 Shein surpassed Amazon as the most downloaded shopping app on Apple's U.S. App Store.
Yet Shein has refused to disclose how it sources the clothes on its platform. Unlike other global fast-fashion brands, which have gradually become more transparent about their supply chains in recent years, the Chinese company — in the words of one domestic media outlet — remains a "black box."
In July, Reuters reported that Shein had failed to make public disclosures about labor conditions in its supply chain, which are required by law in the United Kingdom. The latest Fashion Transparency Index report, compiled by the non-profit Fashion Revolution, gave Shein a total score of 1 out of 100 — above brands such as Tom Ford and Quiksilver, but far below the likes of H&M, Gap, and Nike. On supply chain traceability, the Chinese company was among the companies to score zero.
The company is so determined to maintain a low profile, it has even on several occasions ordered staff members to delete social media posts celebrating Shein's success, a company insider — who requested anonymity as he wasn't authorized to speak with media — told Sixth Tone.
The firm's lack of transparency, however, has attracted unwanted media attention in recent months, with many questioning whether Shein's low prices are sustainable while maintaining high ethical standards.