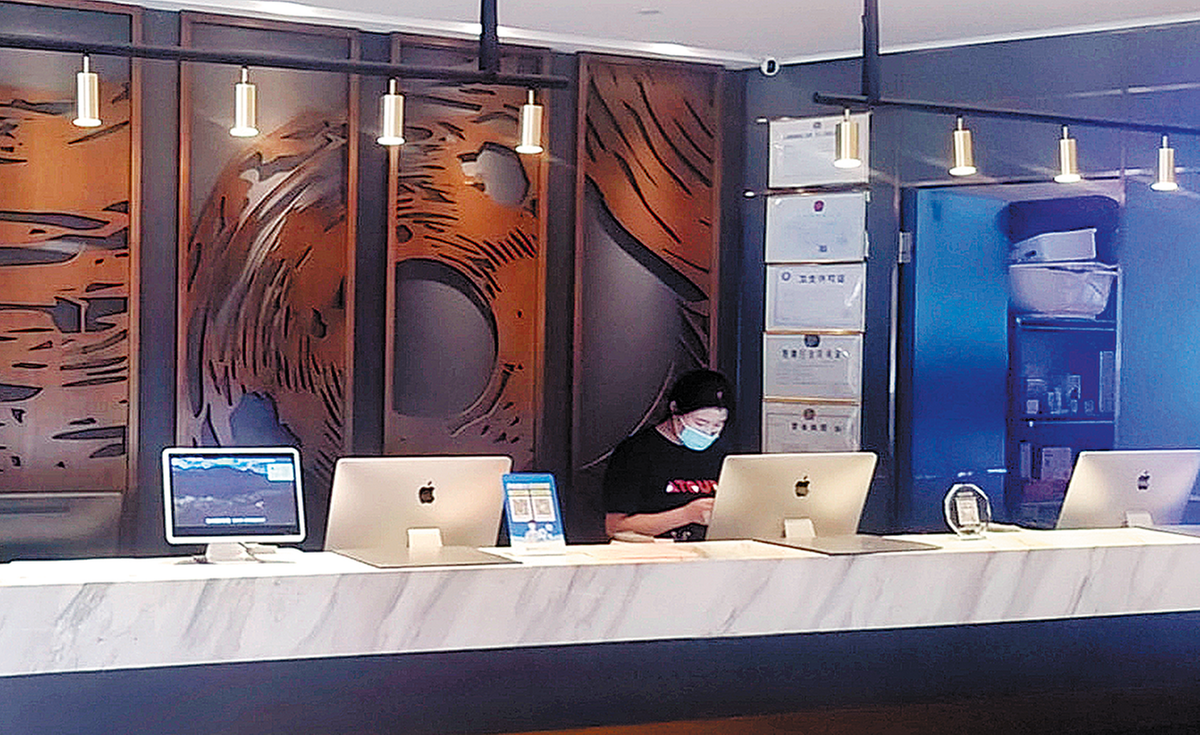 The Atour Hotel in Jinan, Shandong province, where the alleged sexual assault on a female Alibaba employee took place. CHINA DAILY
Drinking culture
The recent scandals have also reignited debate about business culture, which includes alcohol and the potential risk of sexual harassment. On social media platforms, many people have shared their experiences of being forced to drink alcohol.
Wang Fei, who works for a public relations company in Beijing, said: "Traditionally, people believe that guests who drink as much alcohol as they can are showing their appreciation to the host. This drinking culture is commonplace, especially in business scenarios. Among business partners, alcohol is considered a way to 'break the ice'."
Liu Wenli, professor of education at the State Key Laboratory of Cognitive Neuroscience and Learning at Beijing Normal University, said: "Men still play a leading role in society, which is reflected particularly in the work culture. Ordering other people to drink shows men's power (or the power of superiors) over women (or subordinates)."
In sex-related crimes, the majority of victims are women, Liu said. "But many women dare not say 'no' to forced drinking either due to concern about destroying the relationship with their business partners or being afraid that their boss will lose face," she added.
Responding to a business culture that has always been linked with alcohol, the Central Commission for Discipline Inspection, China's top anti-corruption agency, recently posted a notice on its website following the alleged sexual assault scandal at Alibaba, describing business drinking as "disgusting".
"In the incident, an unhealthy dynamic in a working environment, a disgusting drinking culture and a lack of transparency in reporting issues, together exposed pervasive, deeply rooted unspoken rules," the notice stated.
On Friday, the streaming site iQiyi sent an open letter to its employees, outlining its determination to fight such hidden rules in the workplace.
The letter highlighted 10 principles, including prohibiting sexual harassment through verbal comments, touching and chat messages. It said abuse or bullying in the workplace are banned. Forcing others to take part in business meals or forcing people to drink alcohol is also prohibited.
The letter stated that discrimination based on where a person comes from, their gender or ethnicity is also banned. It encouraged individuals to say "no" to bad culture or hidden rules at work. The company also urged department heads to be more responsible for ensuring that such rules are complied with.