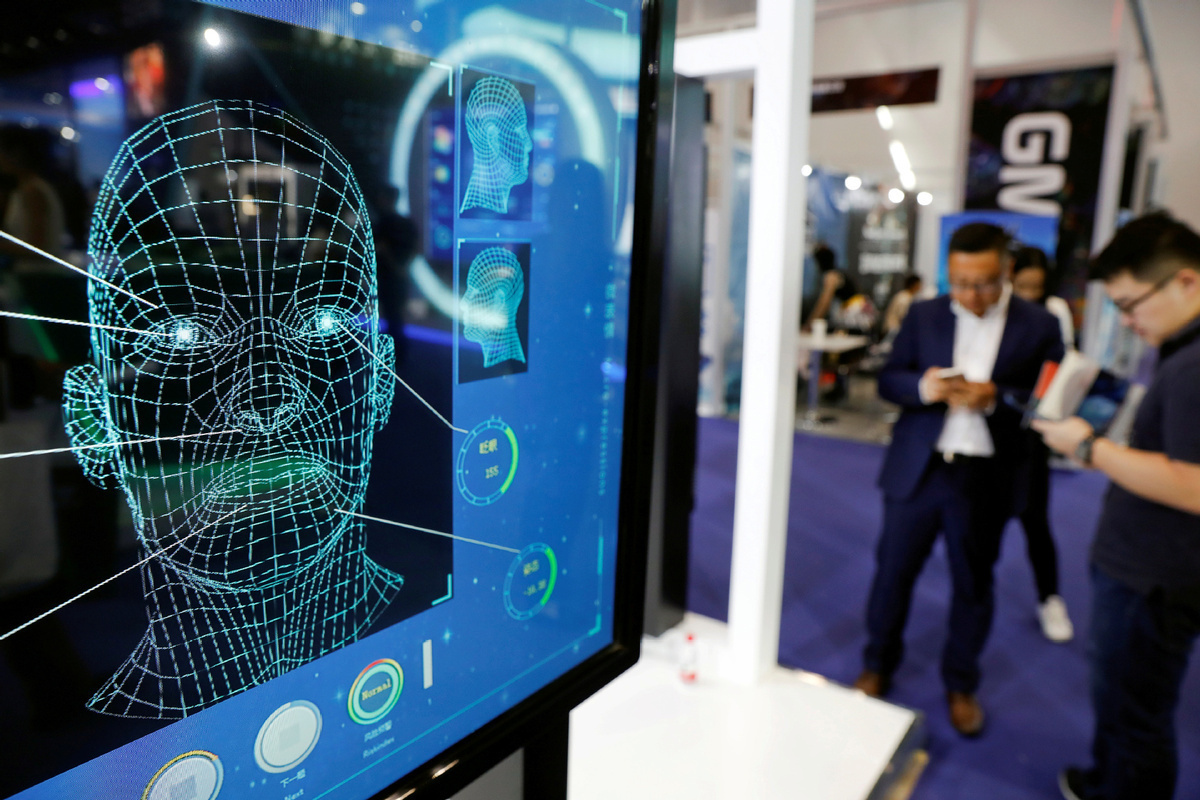 Visitors check their phones behind the screen advertising facial recognition software during Global Mobile Internet Conference at the National Convention Center in Beijing, on April 27, 2018. [Photo/Agencies]
China's top court issued a judicial interpretation on the handling of civil cases involving facial recognition on Wednesday, aiming to give stronger legal protection of personal information.
"We've always paid close attention to safeguarding people's rights and protecting their personal information, especially since facial recognition technology has been widely applied in various aspects of life, such as transportation, public security management and pandemic control," said Yang Wanming, vice-president of the Supreme People's Court, the country's top court.
He made the remark while introducing the interpretation at a news conference on Wednesday, adding the court published the legal document because businesses have been improperly collecting people's facial information, causing a lot of public concern, and thus the court believes such technology needs to be regulated.
Under the interpretation, stores that privately install cameras to collect facial scans of their consumers — a practice that was exposed by China Central Television during a special TV program in March — are infringing on people's rights.
In response to internet users' complaints that some smartphone application operators forced them to scan their faces before using the apps, the interpretation clarifies that such behavior is also an infringement, stipulating that collecting, using, storing, processing or transferring facial scans require permission from the user.
The interpretation, which will take effect on Aug 1, also states community management departments and those responsible for guarding building entrances should provide residents with other means to prove their identities if they decline to use a facial recognition system.
According to the top court, courts nationwide heard more than 1.14 million cases involving personal rights from July 1, 2010 to Dec 31 last year.
Between January 2016 and December last year, courts nationwide resolved 1,678 cases concerning privacy, the top court added.